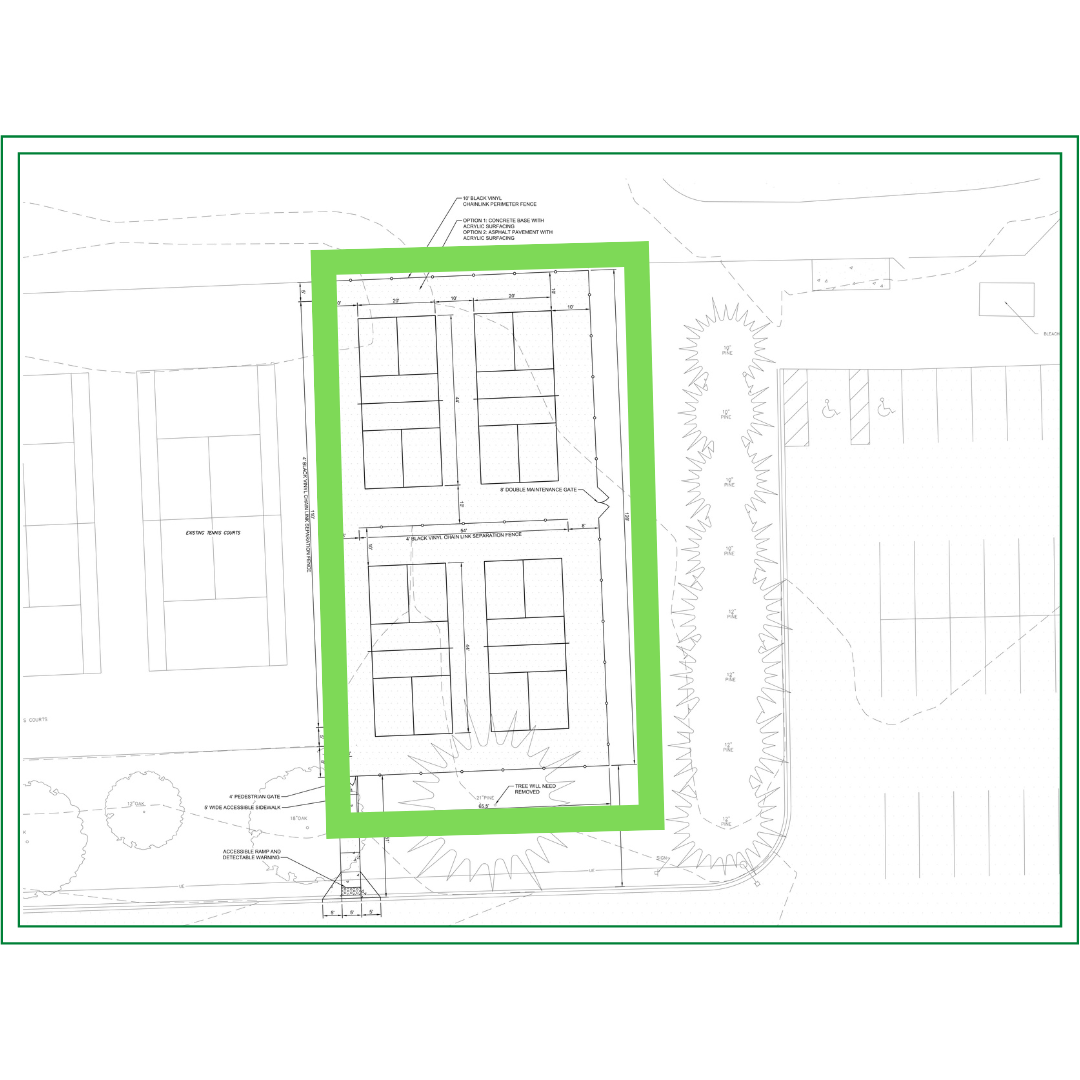 WE'RE BUILDING!! PICKLEBALL COURTS AT WASHINGTON PARK
TOTAL PROJECT COST: $250,000
ALREADY RECEIVED $125,000 in private donations
FUNDRAISING GOAL: $125,000
WHAT
Four brand new dedicated pickle ball courts in Washington Park.
Adjacent to existing tennis courts (as shown in draft plans on back).
Washington players have been driving to Peoria, Morton, Washburn and Chillicothe to play outdoors. Let's keep our players and dollars local!
People will come from outside Washington to play and then patronize our local businesses.
Visitors of all ages and abilities will be welcome to use the courts.
Looking to begin construction in summer 2023 (if funds are raised).
HOW
Cost of project (fundraising goal) is $250,000. We have pledges of $125,000 as of November 2022.
Individuals and businesses are needed to help with our fundraising goal.
Washington Park District Foundation is a 501(c)3 organization.
Donations of $1,000 or more will be acknowledged on a permanent plaque displayed at the courts. (Levels of $50,000, $25,000, $10,000, $5,000 and $1,000 will be recognized.)
Fundraising goal target date is March 31, 2023, so that construction can begin in spring 2023.
Donations can be made to the Washington Park District Foundation.
Direct questions to:
Amy Kinsinger at This email address is being protected from spambots. You need JavaScript enabled to view it.
Jim Beuster at This email address is being protected from spambots. You need JavaScript enabled to view it.
Brian Tibbs at 309-444-9413 or This email address is being protected from spambots. You need JavaScript enabled to view it.