Dog Park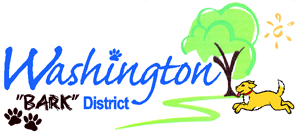 The Washington Park District provides various places for residents to enjoy the outdoors and socialize with neighbors. And now part of Meadow Valley Park will be going to the dogs with the creation of the Washington "Bark" District Off-Leash Dog Park.
Through a number of generous donations including fencing from Keystone Wire Red Brand Fencing, Honeywell Turbo Technologies, and Peoria Brick and Tile, the Park District has begun construction of the Off-Leash Dog Park.
The Washington Park District Foundation began fundraising efforts to convert a portion of Meadow Valley Park into an off leash dog park; And why not? Our furry residents deserve a place to run, romp and socialize with fellow canines the same as humans.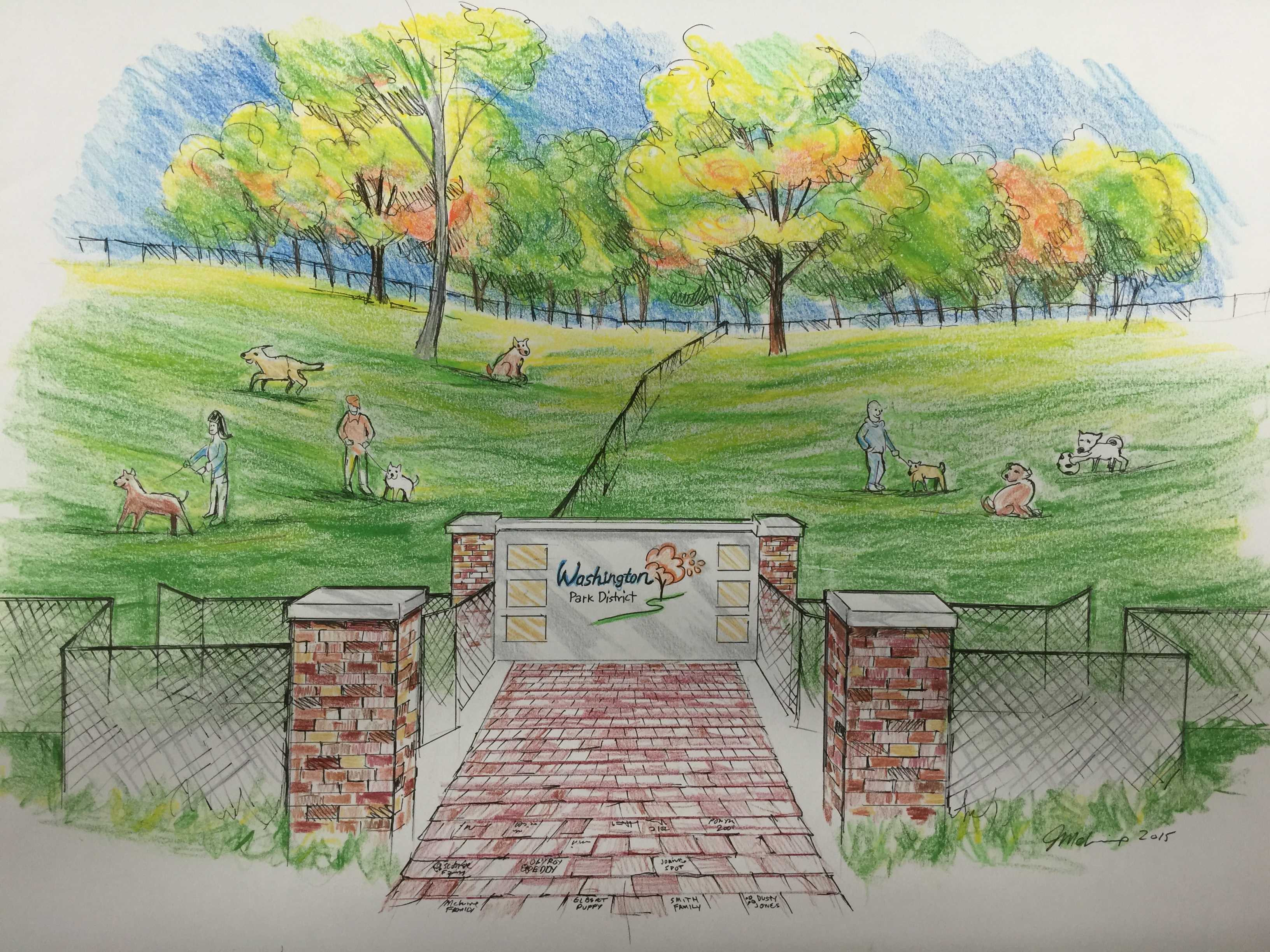 The projected cost of creating a dog park is about $50,000. The cost includes fencing with runs for large and small dogs. In addition to fencing, costs of creating a dog park include: signage, benches/structures, waste services and a well. We are still in need of donations to provide many of these amenities and close our fund raising gap.
As part of its fundraising efforts, the park district foundation is offering Memorial Engraved Brick Pavers. Each brick is 4" X 8" and has three lines of print for $75. For $100, you can add a graphic choice of either a bone or a paw print. Order forms:

Dog Park Brick Form.pdf207.21 KB
The Washington "Bark" District Off-Leash Dog Park will open in the Spring of 2016.
Donations and brick purchases to the Washington "Bark" District may be made payable to the Washington Park District Foundation. Anyone with questions may contact the Washington Park District, 444-9413.