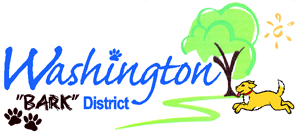 The Washington Park District provides various places for residents to enjoy the outdoors and socialize with neighbors. And now part of Meadow Valley Park is given to the dogs with the Washington "Bark" District Off-Leash Dog Park. 
Through a number of generous donations including fencing from Keystone Wire Red Brand Fencing, Honeywell Turbo Technologies, and Peoria Brick and Tile, the Park District offers an Off-Leash Dog Park. We hope our furry residents enjoy the chance to run, romp and socialize with fellow canines the same as humans.
The park district makes every attempt to keep this facility open year round, but maintenance needs may require it to be closed for short periods of time.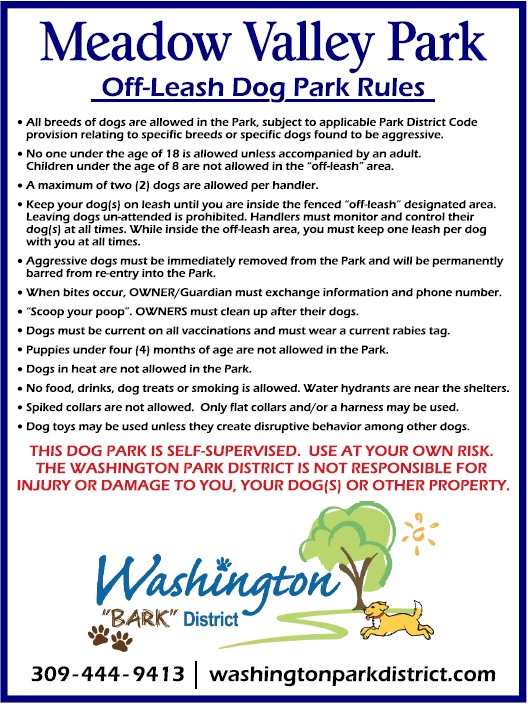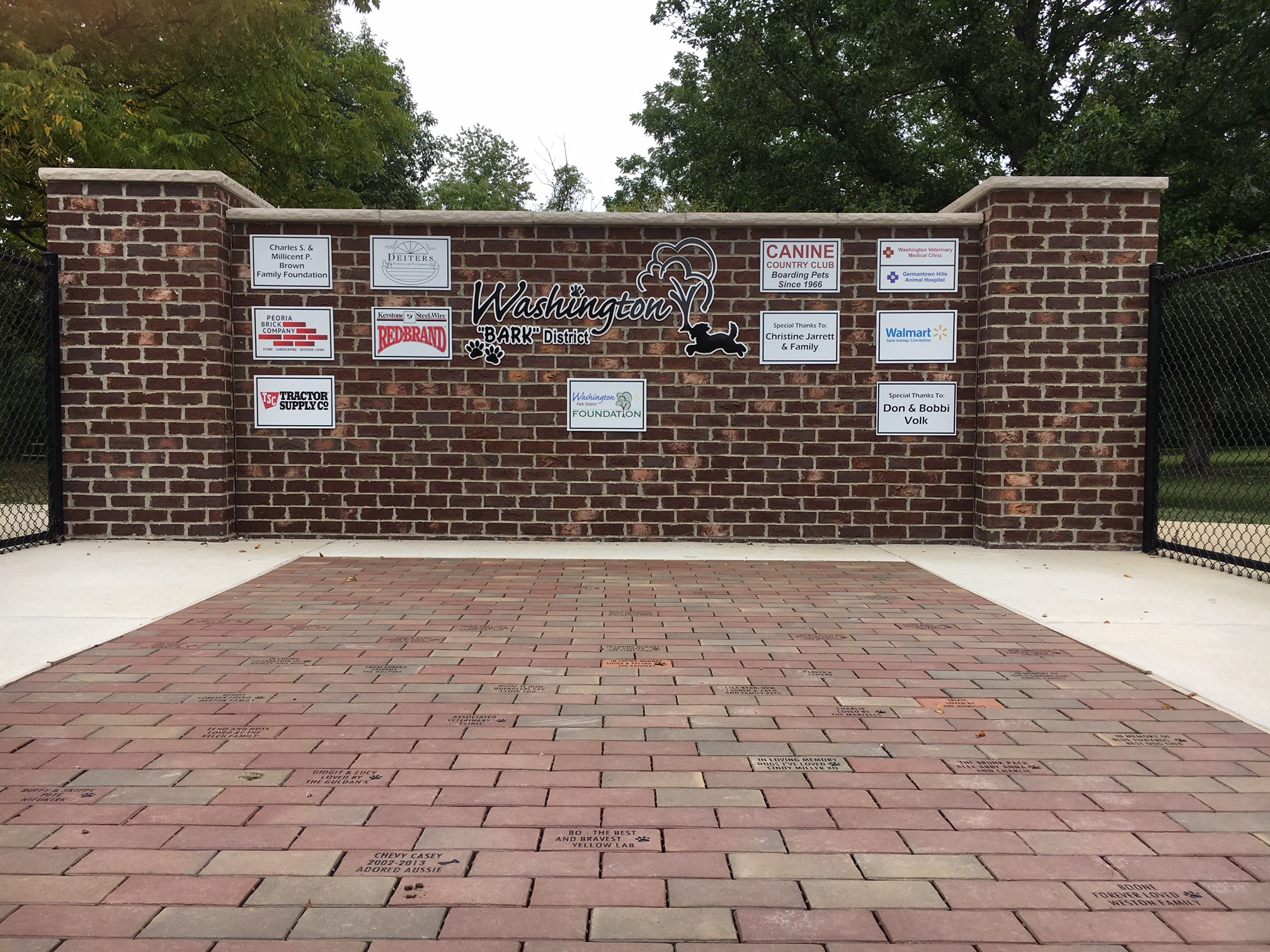 Dog_Park_Rules_-_Regulations.pdf210.88 KB