Washington Park District Foundation park project Gordon Memorial Park.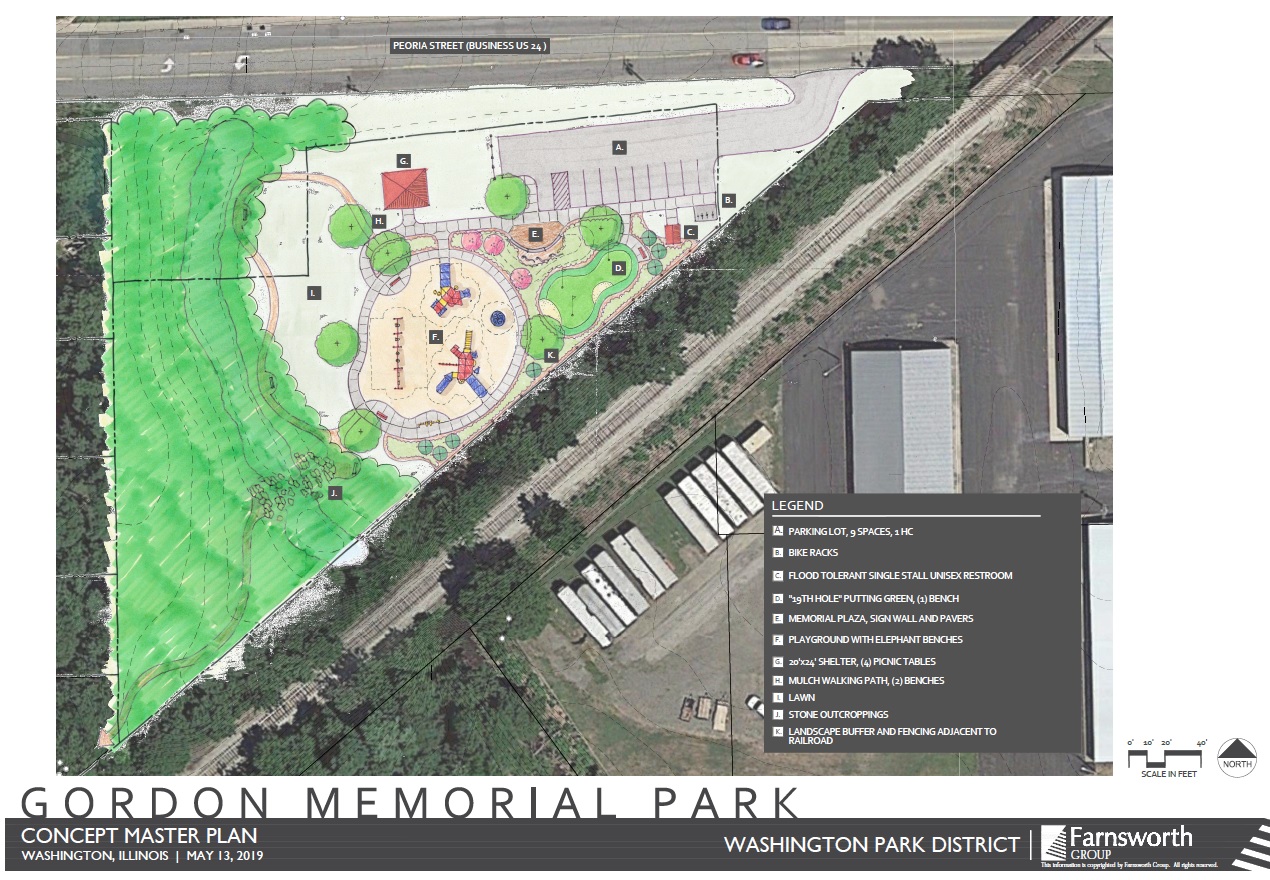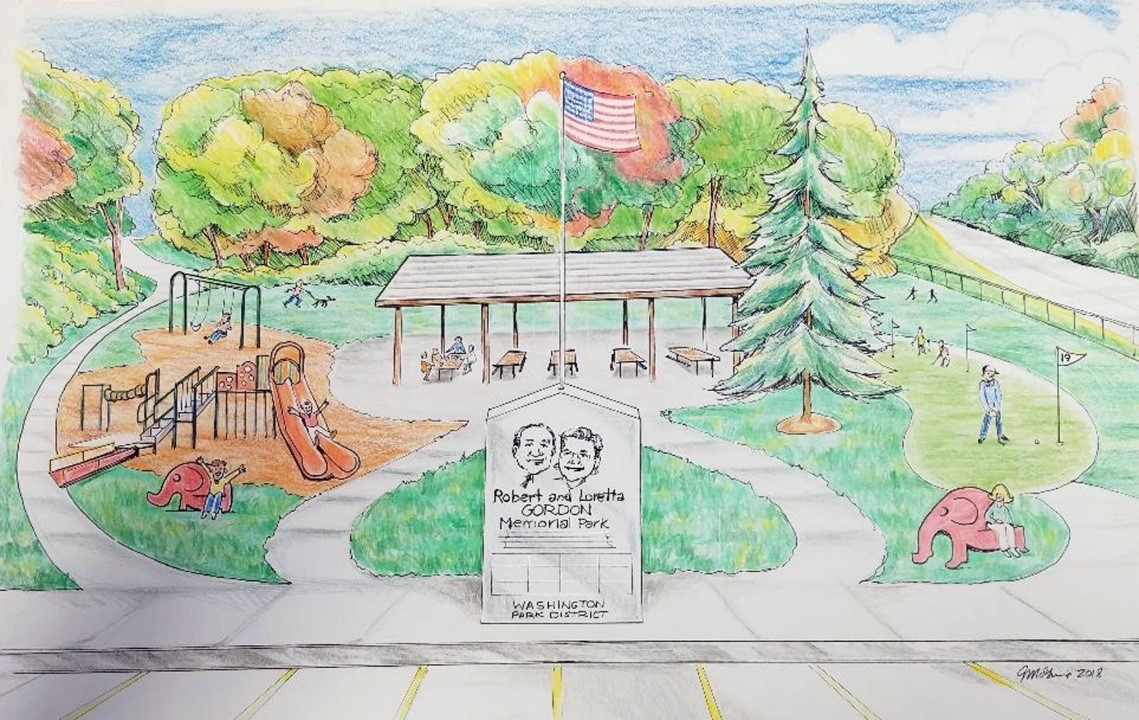 Robert and Loreta Gordon had a dream to see another opportunity for the parcel of property located at 406 Peoria Street in Washington, Illinois. They envisioned a park where families could enjoy themselves and bring tremendous benefits to many Washington residents. Help make this dream a reality. The family has taken care of the planning, purchase, and demolition of the existing structures. The family is donating the cleared land to the Washington Park District.  No taxpayer money was or will be used in the construction of the park. 
We hope with your generosity that we can hit our fundraising goal of $200,000.  Our hope is that this park will bring joy to people for years to come. We thank you for your time and consideration of a charitable gift towards the construction of this park.  
                      Gordon Park Online Donation Page

Gordon Park Donation Form362.86 KB